Remake for 6245
Regular price
$75.00
/
---
Remake for 6245
Custom / Dusty Green-LBJ296
bust 34.5 inches
waist 30 inches
hips: 38.5 inches
hollow to hem: 49 inches
| Size | Bust (IN/CM) | Natural Waist (IN/CM) | Hip (IN/CM) | Hollow to Hem (Knee Length) | Hollow to Hem (Floor Length) |
| --- | --- | --- | --- | --- | --- |
| 0 | 32/81 | 25.5/65 | 35.5/90 | 35.5/90 | 58/147 |
| 2 | 33/84 | 26.5/67 | 36.5/93 | 36/91 | 58/147 |
| 4 | 34/86 | 27.5/70 | 37.5/95 | 36/91 | 59/150 |
| 6 | 35/88.9 | 28.5/72 | 38.5/98 | 36/91 | 59/150 |
| 8 | 36/91.5 | 29.5/75 | 39.5/100 | 36.5/93 | 60/152 |
| 10 | 37.5/95 | 31/79 | 41/104 | 36.5/93 | 60/152 |
| 12 | 39/99 | 32.5/82.5 | 42.5/108 | 36.5/93 | 61/155 |
| 14 | 41/104 | 34.75/88 | 44.5/113 | 37/94 | 61/155 |
| 16 | 43.25/110 | 37.25/95 | 46.75/119 | 38/97 | 61/155 |
| 18 | 45.5/115.5 | 40.5/103 | 50.75/129 | 38/97 | 61/155 |
| 20 | 47.75/121 | 43/109 | 53/134.5 | 38/97 | 61/155 |
| 22 | 50/127 | 45.5/115.5 | 55.5/141 | 38.5/98 | 61/155 |
| 24 | 53/134.5 | 48.75/124 | 58.75/149 | 38.5/98 | 61/155 |
| Measured in inches | 1X | 2X | 3X |
| --- | --- | --- | --- |
| Bust | 47.5 | 50 | 53 |
| Waist | 43 | 45 | 48 |
| Hips | 52 | 54 | 56.5 |
| Hollow to hem(Knee length) | 39 | 40 | 40 |
| Hollow to hem(Floor length) | 61 | 61 | 61 |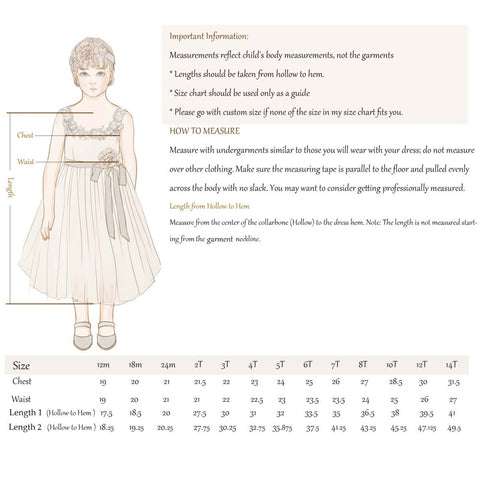 RENZRAGS is a female-founded Designer Brand based in San Diego, California. Created by Tracy Chi  in 2012.
 Our story started in 2012 as an Etsy shop, operating out of a garage with just a few sewing machines and a handful of skilled artisans.We never imagined that a small Etsy shop could grow in just a few years to have over 100,000 loyal followers and so many enthusiasts recommending us to their girlfriends. It's been amazing to see how word-of-mouth recommendations have allowed us to grow without having to spend a ton on advertising costs, and we're grateful to all of our customers who've helped us along the way. That's allowed us to invest our limited time and resources into providing even better products and services to our clients.
Together with a team of passionate designers and tailors, we made our mission to empower women by providing an enjoyable, no-cost customization process. From choosing length and style to adding unique details like pockets and slits, Renz girls can explore endless possibilities and let their ideas come into play.
All dresses are free for you to customize. Simply pick your style, choose your color, and provide your measurements, and you will receive the dress tailored specifically to your measurements in 4-6 weeks.

We offers a full assortment of wedding dresses, bridesmaid dresses, party dresses, and accessories—all fairly priced and designed to dazzle.
RENZRAGS is a Made to Order bespoke Designer label. We understand how frustrating it is to try on endless outfits only to be disappointed. That's why we commit to ensuring you a perfect fit through our Fit Guarantee Program.  Make is risk free on your side. 
We find that most of our customers get a perfect fit in the first order. However, in case of an issue, our highly experienced pattern makers, with your input, will create the perfect fit for you through a free remake (with free shipping).  In the end, the most important thing to us is that you are fully satisfied with your purchase.